Overview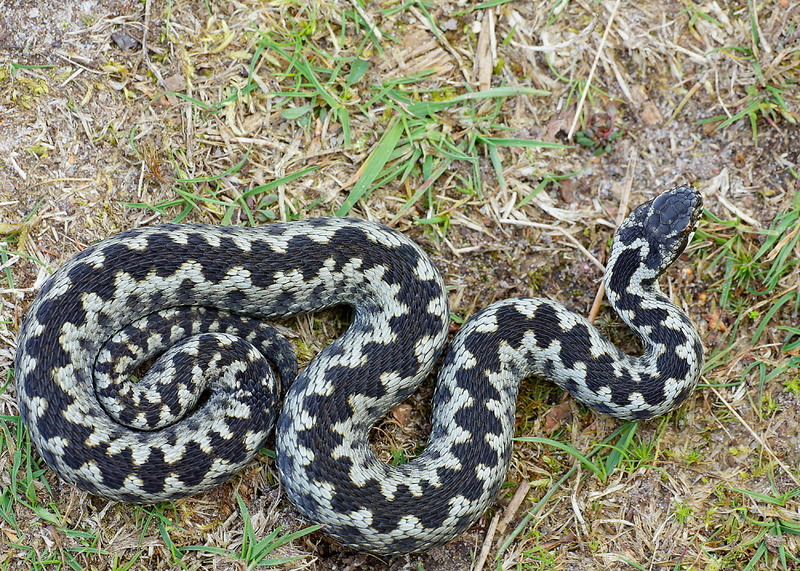 IUCN Red List Status: Least concern.
Distribution: Found in woodland, heathland and moorland across UK, except Channel Islands, Scilly Islands, Northern Ireland, Scottish islands and Isle of Man. Widespread across Europe from Scandinavia and the Baltic to UK and France, then eastwards to Russia, Mongolia, Democratic People's Republic of Korea and northwestern China.
Habitat: Rough open countryside such as heathland and moorland and the edges of woodlands, where plenty of sunlight hits the ground.
Life-span: 15-20 years.
Size: Males up to 60cm, females up to 80cm long. Weight: 50-60g (males) and 80-100g (females).
Description: Small snake with distinctive dark zig-zag pattern down its back. Females are light to reddish brown, while males are greyish in colour. Occasionally, adders are melanistic (entirely black). Eyes are red.
Food: Small mammals, lizards and ground-nesting birds like meadow pipits and skylarks.
Read More: Adder habits