The People Movement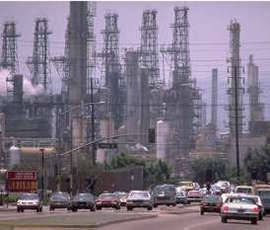 The Copenhagen Climate Change Summit saw an international movement of people involved in demonstrations and protests. On December 12th 2009 a march of up to 100,000 protesters took to the streets of Copenhagen. Many thought it hypocrisy that leaders should be turning up in limousines and private jets!
"The Wave" was a peaceful demonstration in London where people marched to Parliament to demonstrate their support for a strong treaty in Copenhagen. It was attended by about 20,000 - 40,000 protesters (estimates vary wildly!) with another 7,000 in Scotland. They were marching with three goals in mind:
to ask developed countries to cut their emissions by 40% by 2020; increase the UK's renewable energy supply and provide $150 billion a year to help poorer nations cope with the impacts of climate change.
The UK government was already the first in the world to set its own legally binding law in October 2008, committing to 80% cuts in all UK carbon emissions by 2050, including aviation and shipping. This was largely the result of a grassroots campaign.
Read More: Credits