Overview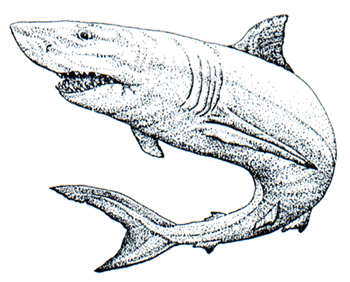 Order: Lamniformes
Family: Lamnidae
Species: Carcharodon carcharias
IUCN Status: Vulnerable
Population Trend: decreasing
Distribution and Habitat: Prefers warm or temperate seas. A few have been found in cooler waters off Iceland, Nova Scotia and South Australia.
Size: Length:- 3 - 6m. Weight:- 1200 kg average. Females are larger than males.
Lifespan: Not certain, but probably 30 - 40 years.
Food: Almost any large fish or warm-blooded animal.