What Types of Actions would be Punishable Under Ecocide Laws?
Have you heard of the Gulf of Mexico oil spill? In April 2010 Deepwater Horizon, an oil drilling platform exploded, tragically killing eleven oil workers and leaving an oil well leaking thousands of barrels of oil into the sea every day for several months. The oil spill also killed thousands of birds, fish and mammals and affected the livelihoods of those who lived onshore and who fished in the area. The disaster caused lasting damage to the local ecosystem. Dolphin deaths greatly increased (long term impacts are not yet known). Seabird losses may have numbered in the hundreds of thousands, whilst invertebrates were hard-hit too. There were also some reports of deformed wildlife after the spill. Over 1,000 miles of Gulf shoreline was damaged.
In November 2012, BP (the oil company leasing the Deepwater Horizon rig at the time of the accident) and the United States Department of Justice settled federal criminal charges, with BP pleading guilty to 11 counts of manslaughter, two misdemeanours, and a criminal count of lying to Congress. BP and the Department of Justice agreed to a record-setting $4.525 billion in fines and other payments. In September 2014, a U.S. District Court judge ruled that BP was primarily responsible for the oil spill because of its gross negligence and reckless conduct. In July 2015, BP agreed to pay $18.7 billion in fines, then the largest corporate settlement in United States history.
The spill is an example of an activity that would be punishable under more clear ecocide laws. People could be arrested and imprisoned if they were found to be responsible for causing ecocide.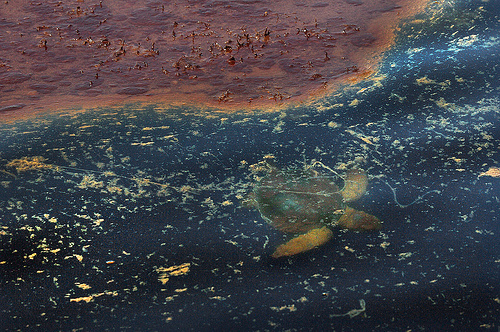 Read More: If Ecocide were recognised as a Crime