Criticisms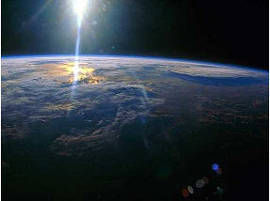 The Earth Summit 2002 programme has not escaped criticism, however. Many environmentalists say that the richer nations, which have the means, do not do enough to implement measures that would help the 1.2 billion people living in poverty and clean up the planet.
But EU Environment Commissioner Margot Walstrom warned: "We won't have time to go and solve all problems."

"I'm afraid that the ultimate loss could be the loss of this whole concept of sustainable development because people would then be able to say it doesn't work, it doesn't work in practice, you cannot translate it into something concrete," she added.
Environmentalists have noted another drawback: US President George Bush has not yet confirmed that he will attend.
"President Bush cannot afford not to be there, nobody will understand if he doesn't show up," said Jan Pronk, U.N. Secretary-General, Kofi Annan's special envoy to the Earth Summit.
"It would be a great pity if he does not come," Pronk told Reuters in an interview. "Many others are coming. The Europeans are coming in big numbers, along with Third World countries, eastern European countries and central European countries."
However, Pronk remains optimistic and said: "I have good hopes that there will be agreement on a plan of action, and secondly there will be commitments...to specific programmes and resources."
He also said that the underlying aim of halving world poverty by 2015 needed some immediate short-term measures as up to 14 million people in southern Africa face starvation.
"There is a request of about $600 million (£383 million) in order to make resources available to help the 12-13 million people which may be a victim of this famine," he said.
Read More: Credits