The European Parliament has today declared a "global climate and environmental emergency' and has urged all member states to commit to net zero greenhouse gas emissions by 2050. This is in line with the UK government's current ambitions for reducing emissions.
In a separate vote, MEPs backed a resolution stating that the EU's current emissions reduction targets were 'not in line' with the 2015 Paris climate agreement. MEPs also backed a target of 55% emissions reductions by 2030, replacing a previous target of 40% emissions reductions.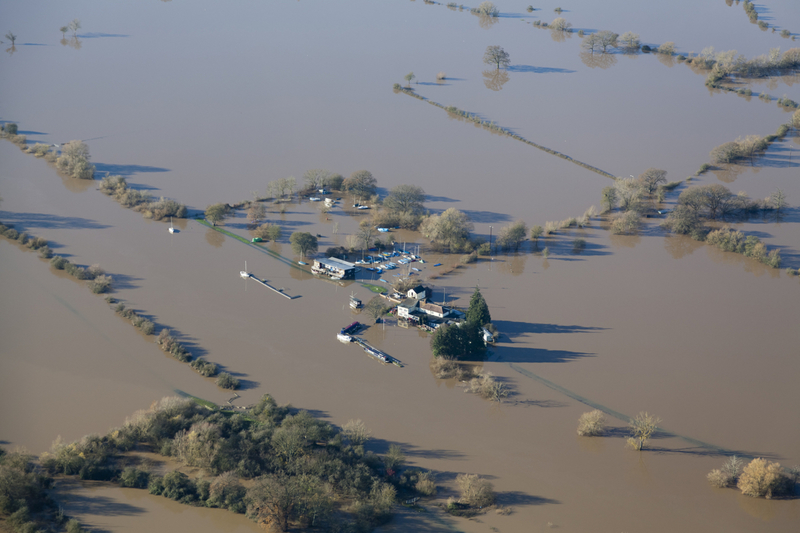 Photo shows an aerial view from a light aircraft of a pub and sailing club, surrounded by water when the River Severn burst its banks in November 2012.
Related Resources