For your Creative Side
Poster: Apart from drawings and paintings of wild animals and scenery, you could make a poster on a conservation issue that you feel strongly about and then put it on your bedroom wall for your friends to see. Apart from getting your work admired, it would encourage your friends to care for wildlife as well.

Plaster of paris tracks: If you enjoy working with plaster of paris, you could go out and find some animal tracks and then make some really good plaster casts of the footprints. Build up a proper collection of these, carefully mounted and labelled.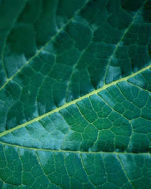 Clay leaf tile: Using clay, make a leaf tile by pressing a leaf, vein side down, on a square foot of clay about 2cm thick so that it leaves a mark. The finished tile can then be painted or varnished.

Wildlife treasure map: If you fancy yourself as a cartographer, why not try making a wildlife map of the area around your home. Just put in one or two buildings and roads as landmarks, and then put in your own design of symbols for trees, bushes, wild flowers and animals. Don't forget to put a key at the bottom so that people know what your symbols mean. By looking at the map, your friends will be able to go round and see all the wildlife around your home – rather like a mini nature trail.
Read More: For the More Practical Youngster