Introduction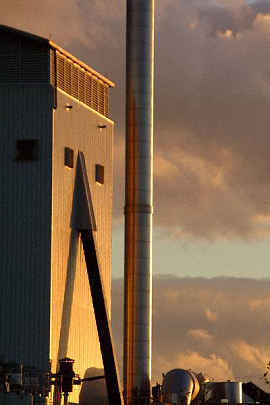 In a process called "photosynthesis" (the reaction between plants, light, water and carbon dioxide) plants capture sunlight and transform it into chemical energy. This energy can then be converted into electricity, heat, or liquid fuels using a number of different conversion processes.
Biomass is a versatile energy source. Organic matter that is used as a source of biomass energy includes trees, timber waste, wood chips, corn, rice hulls, peanut shells, sugar cane, grass cuttings, leaves, manure, sewage, and municipal solid waste.
All around the world people have used and are using woodstoves to heat their buildings and for cooking - making biomass one of the most common forms of energy.
According to the World Bank, 50-60% of the energy in developing countries of Asia, and 70-90% of the energy in developing countries in Africa comes from wood or biomass, and half the world cooks with wood.
In 2013 biomass energy provides 37% of the UK's renewable energy production, with plant biomass making up 21.6% of the several biomass energy options.
Biomass could supply a large part of the world's energy, through effective forest management, advance harvesting techniques and more efficient stoves and boilers.
Read More: The Theory of Biomass Energy