Team - Dermot O'Leary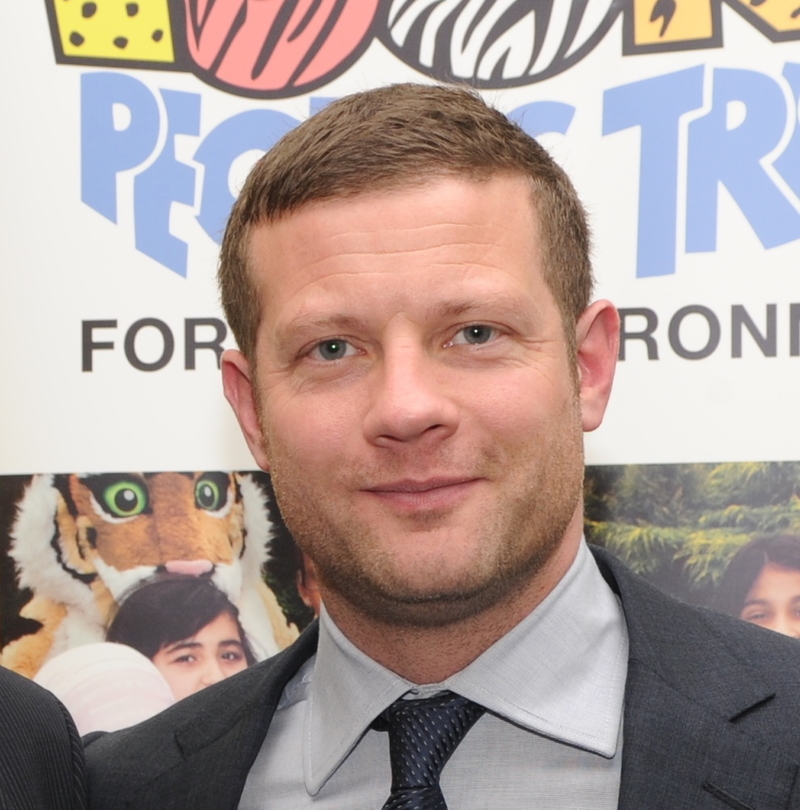 Starting out as a DJ on a regional radio station, the Irish presenter has risen to the top of the game, becoming the nation's favourite frontman on programmes such as 'Big Brother's Little Brother' and 'The X-Factor'.
Dermot O'Leary was born and raised in Colchester, Essex, where he discovered a love for media and began supporting various charitable causes. Attending St Benedict's Catholic College, he then went on to Colchester Sixth Form College.
While not overly academically gifted, he did pick up a 2:2 degree from Middlesex University in Media and Television with Politics, which he has subsequently put to extremely good use.
O'Leary also spent his younger years supporting various charitable causes, such as CAFOD, the Catholic Overseas Development Agency. In an interview with the charity's Just One World Blog in 2011, he spoke of the profound effect that the Ethiopian famine of 1984/85 had on him.
"There was Live Aid coming up and CAFOD was appealing in the school at the same time. I just remember feeling terribly guilty when I saw the CAFOD posters in the school corridors showing what was happening in Ethiopia," he said.
"For a safe suburban lower middle class white boy, it was quite a striking thing to look at, and it made me start thinking about what was happening out there, but also what we could do to help."
Dermot also embarked on a life-long love of sport during his younger years. A passionate supporter of Arsenal FC, the presenter also has personal affections for Celtic FC in Scotland and London Irish RFC. As well as a keen love of football and rugby, he also played American football in his late teens, for local club Colchester Gladiators.
O'Leary's first career break came when he landed a job at Essex Radio as a DJ, which led to an opportunity as a show runner on Channel 4's 'Light Lunch', featuring Sue Perkins and Mel Giedroyc.
From there, he moved into presenting at Channel 4, on shows such as 'No Balls Allowed', 'Inside Rugby' and 'The Bigger Breakfast'. His big break came when he was selected as part of the original presenting team for Channel 4's iconic 'T4', the prime-time weekend scheduling slot aimed at teenagers, along with Fran Lee and Omar Gurnah.
Some of the luminaries who have started out on T4 include Vernon Kay, Simon Amstell, Alex Zane, Alexa Chung and Miquita Oliver.
In the early Noughties, he could also be seen on Channel 4's 'The Barfly Sessions', 'RE:COVERED' on BBC Three and 'Dermot's Sporting Buddies' on BBC Choice in 2002. From 2001 until 2008, Dermot was also the main presenter of 'Big Brother's Little Brother' (BBLB), the popular magazine programme that accompanied 'Big Brother' on Channel 4 and E4.
The programme allowed for another look at the goings-on inside and out of the Big Brother household, from the start of Big Brother 2. The show thrust Dermot O'Leary into the fore, picking up a national audience off the back of the huge success of Big Brother, helping the Irish presenter to become a household name for UK audiences.
In 2007, O'Leary took another step forward, after it was announced he would be replacing Kate Thornton as host of 'The X-Factor'. He was now being watched by millions in the prime-time Saturday evening slot. To show just how popular it has become, series six attracted a peak television audience of 19.7 million UK viewers, a 63.2 per cent of the audience share.
Away from television, O'Leary has continued to work in radio, presenting first for London's indie station XFM and now BBC Radio 2, from 2004 until present. The DJ's show features new and live music and has featured sessions from some of the biggest contemporary musicians and bands, including Oasis, Massive Attack, Foo Fighters, Bloc Party and Moby. In 2008 and 2010, he won a Sony Gold Award for Music Programme of the Year.