Team - John Craven OBE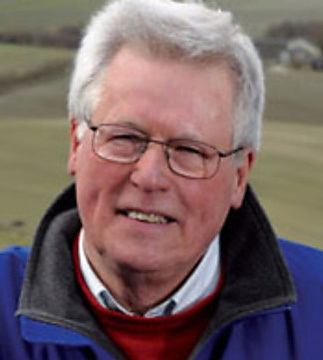 Craven was born in Leeds, West Yorkshire and educated at Leeds Modern School. He started his professional life in print journalism as a junior reporter on a local newspaper, the Harrogate Advertiser, before working for the Yorkshire Post and as a freelance correspondent and writer for national newspapers. He joined the BBC staff in Newcastle upon Tyne to work on local radio and television, before moving to the BBC in Bristol. His family roots are in Bingley, Yorkshire.
From 1972, Craven was the eponymous host of a regular children's news programme, Newsround, originally called John Craven's Newsround. The first such programme ever produced by British television, it drew on the full journalistic resources of the BBC, and featured a number of news scoops, it being the first news programme of the day on TV in its early years.
Craven became associated with children's TV and presented news items on other children's programmes, such as Multi-Coloured Swap Shop and Saturday Superstore. Years later he also became editor of Newsround.
In 1989, Craven left the Newsround programme and began presenting a countryside news programme, Countryfile, for the BBC.
Craven was awarded the OBE in 2000 for services to rural and children's broadcasting, and the Baird Medal in 2002. He is vice-president of the Waterways Trust and Patron of SPANA (Society for the Protection of Animals Abroad).
On 28 November 2011, Craven accepted a Children's BAFTA award for Newsround which had been running for (over) forty years.
Craven is married and has two daughters. He lives in Oxfordshire. Of his career, he has said he expected he would be retired at some future time rather than give up the work he liked so much.